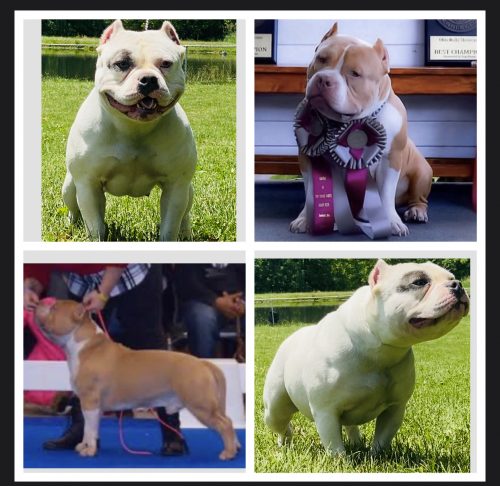 RDBs Shyna Spotlight on Me has been bred to the one and only Grand Champion Pac-Man.
Pups due July 29-Aug 5th, Will update with Xrays closer to due date.
Expecting amazing show quality COLORFUL, Correct, functional standard size Bullies.
This litter WILL go fast, Please see our puppy inquiry page for interest; as always a $500 Non-refundable deposit will add your name to the list 🙂
email rainydaybullies@gmail.com or text 541-912-0177.
Females                      Males
1st pick-         Reserved for RDB.               Pending
2nd pick          Open.                                    Open
3rd pick          Open                                      Open
4th pick.         Open                                       Open
5th pick.          N/A