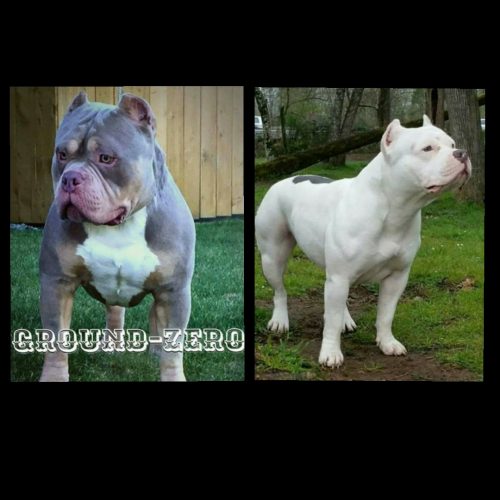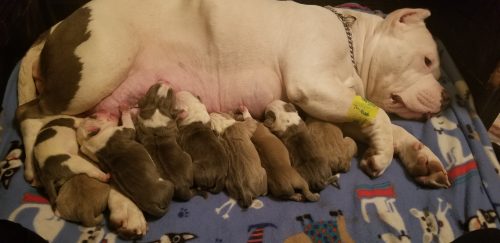 Puppies arrived 12-11 Via C section
5 Females and 4 Males🐾
Champion Vk's White Widow X Champion Bully 4 Life Ground Zero
This pair was bred Via Surgical Insemination in October, Litter due second week of December.
Both parents have ABKC Champion titles and from excellent bloodlines.
Expecting amazing show quality COLORFUL, Correct, functional standard size Bullies.
This litter WILL go fast, Please see our puppy inquiry page for interest; email rainydaybullies@gmail.com or text 541-912-0177.
Females                      Males
1st pick-         Reserved for RDB.                 Sold-Mike.
2nd pick          SOLD.                                      SOLD 
3rd pick          Available                                SOLD 
4th pick.         Available                                SOLD
5th pick.          N/A