---
---
---
*Please note, the American Bully is a Luxury breed. Their pricing is very similar to the English Bulldog due to the same necessities to bring them into the world (Surgical insemination, Progesterone testing, C sections Etc)
I regularly see American Bullies and Exotic Bullies priced between $2500-$10,000+
Rainy Day Bullies will not have any puppies under $2,000 for pets and $2500+ for Dogs with full registration…This is Minimum pricing. Each litter is priced  differently according to Parents, Pedigree and Show titles. Please ask about specific pricing for the litter you are interested in.
PICKS WILL NOT BE MADE UNTIL 6 WEEKS OF AGE. Your deposit holds your spot to pick at 6 weeks, we will decide who we would like to keep and picks will open at 6 weeks old ❤️
I cannot guarantee you a specific pup before then.
Thank you for Understanding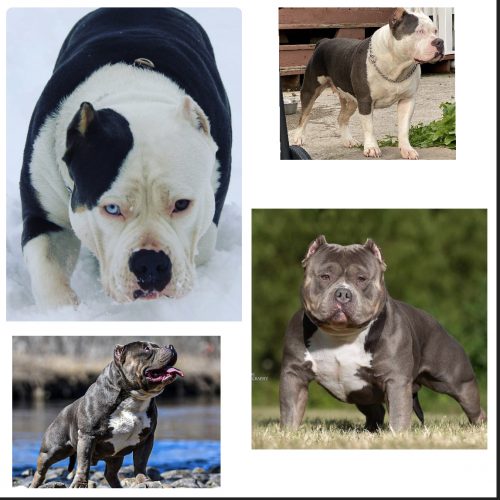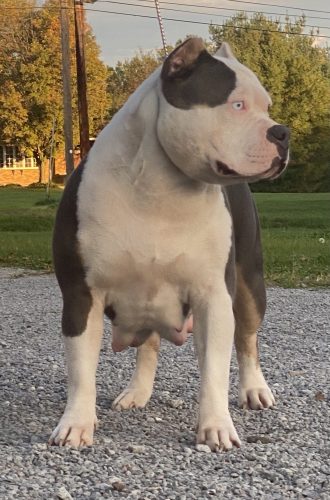 RDBs Abracadabra was be bred to Grand Champion Shots Fired First week of September
CONFIRMED ❤️ Male pup available
Females.                            Males
1st.         RDB.                           Open
RDBs Shyna Spotlight on Me X DPBCs Champion Da Trouble Man ❤️
6 Females/3 Males Born 11-9-21
This is a show quality pocket litter with some of the best bloodlines around. Flashy little pups with a lot of personality. They will be ready for their forever homes 1-4-21
$500 Deposit to hold your spot, Picks are made based on order that deposits are received.
             Females.                                  Males
1st.       RDB.                                           RDB
2nd.     Robin S.                                     Sold
3rd.       Sold .                                          Sold
4th.        Open
5th.         Open
6th.         Open